SCRIGNO: the management system designed for Revenue Management and CRM
SCRIGNO is the cloud suite designed to provide the hotel management with a unique management system for all the strategic areas of the hotel. The value of SCRIGNO lies in its use of just one single centralized database for all its applications.

The goal is to acquire data from all transactions carried out in the Operative Departments in real time:
> Marketing staff can profile the customer base, launch focused promotional campaigns, and process feedback
> Sales staff can maximize profits using all the distribution channels
> Administration and Control staff can monitor the business performances with accurate management control.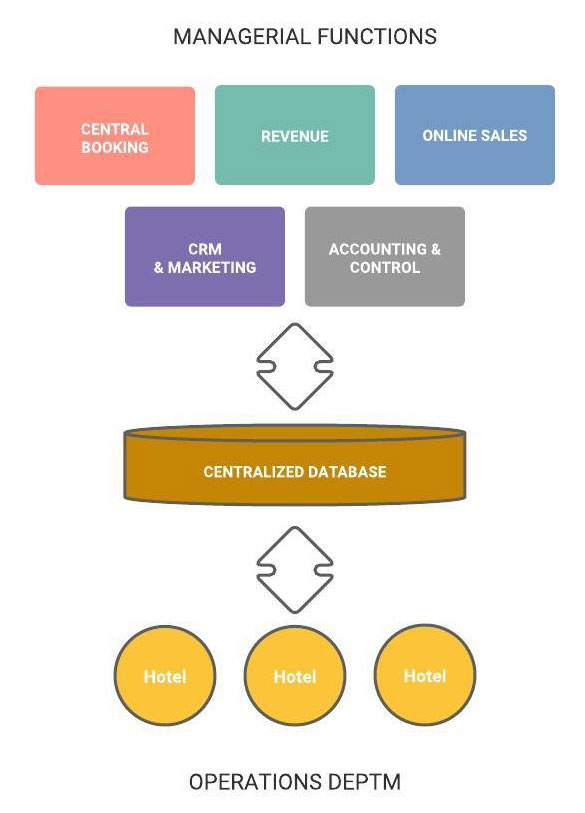 Scrigno was designed to allow hotel companies to implement customer relationship marketing strategies, where customer information is the foundation on which the entire hotel chain information system is built.
The suite allows for cohesively sharing information across the Marketing, Sales, Administration and Finance and Production departments: all the management solutions we have designed for the various departments of the hotel industry are all based on a single database (the Customer database).

Scrigno is:
♦ modular: scalable and flexible, it can be tailored to the needs of all hotel sizes
♦ cloud: it is safe and expandable and can be used from any location thanks to its cloud technology and low operating costs
♦ open: it is created with the most advanced IT tools: Java, Oracle relational DB, application server, as well as Linux and Windows operating systems
♦ multi-channel: it is integrated with electronic booking channels via international standards-based protocols: Open Travel Alliance (OTA) for multichannel operation, XML for data integration
Why you should choose Scrigno
Scrigno is a technological solution that allows for implementing policies to continuously improve business efficiency, with the aim of:
♦ increasing the occupancy rate of structures
♦ maximising sales thanks to a multi-channel approach
♦ optimising pricing policies with the aid of Revenue Management techniques
♦ improving management of primary activities and resources
♦ improving customer loyalty and profitability
The suite includes many integrated elements, such as:
♦

customer database
♦

central reservation system with GDS and Web portals
♦

revenue management
♦

CRM and marketing automation
♦

sales force automation
♦

operational management systems: hotel management software (PMS), accounting and warehouse functions management software
♦

Food & Beverage and Points of Sale (POS)
♦

service card and electronic wallet based on RFID technology
♦

management control - Uniform System of Account for Hotels
---